Dengue Prevention and Control Center
發布時間:2020/9/21 下午 03:37:45
發布單位:登革熱防治中心
Dengue fever seems to have become a local endemic in southern Taiwan. In 2015, Tainan City was faced with the challenge of an unprecedentedly large dengue epidemic. In that year, a cumulative number of 22,777 confirmed dengue cases were reported from Tainan City. It caused not only a threat to life, but a huge impact on economic activities.
In order to effectively keep dengue under control, the Public Health Bureau of Tainan City Government set up the "Tainan City Government Dengue Prevention and Control Center" in 2016 as a dedicated force to strengthen public awareness, enforce arrival control, and ensure a clean living environment both inside and outside. The public has become used to remove the breeding sources regularly, and there are community volunteers who gather and work together to remove all kinds of water containers in the neighborhood to prevent the breeding of vector mosquitoes. The city government also delivers relevant information on dengue prevention and control to promote awareness and knowledge among residents. Science, technology, and big data analysis are meanwhile applied to help dengue control practices and allow government agencies at all levels to get hold of the latest development of the epidemic and, accordingly, respond swiftly with measures such as environmental investigations, breeding sources removal, etc.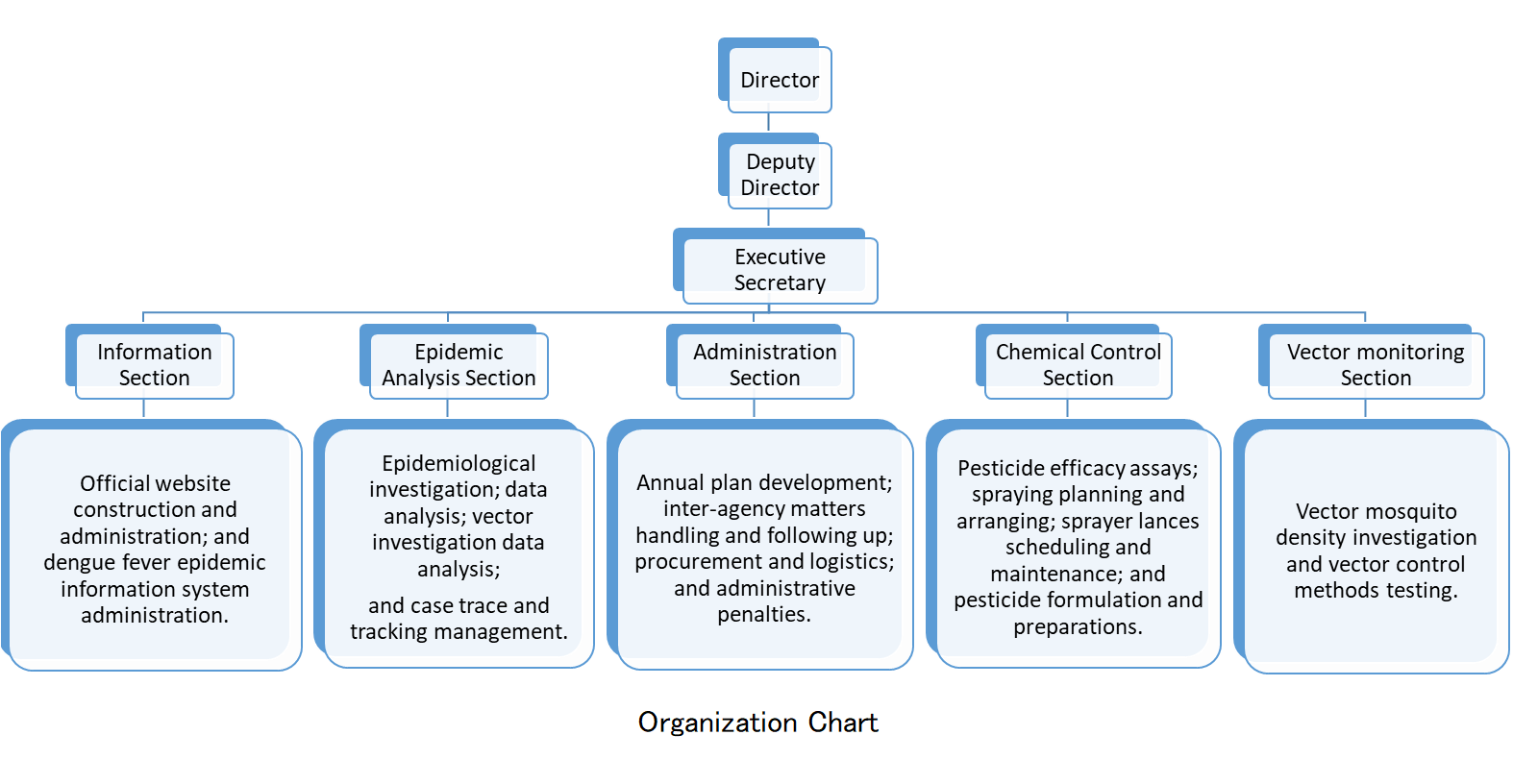 No. 752, Section 2, Datong Road, South District, Tainan City
Take the train to Tainan City Railway Station, and then take bus No. 5 at the roundabout in front of the station. By feet, leave the station from the front entrance, walk along Beimen Road section 1, take Datong Road section 1 at Dongmen roundabout, walk straight to section 2 and find the Center at No. 752. Or take a bus of the following routes and get off at the "Shengchan Road Intersection" stop. Alternatively, take high-speed rail to Tainan, take the high-speed rail express bus (H31) and get off at the "Shengchan Road Intersection" stop.
最後修改時間:2020/9/21 下午 04:51:53